Future Products:

Green Vegetation Fraction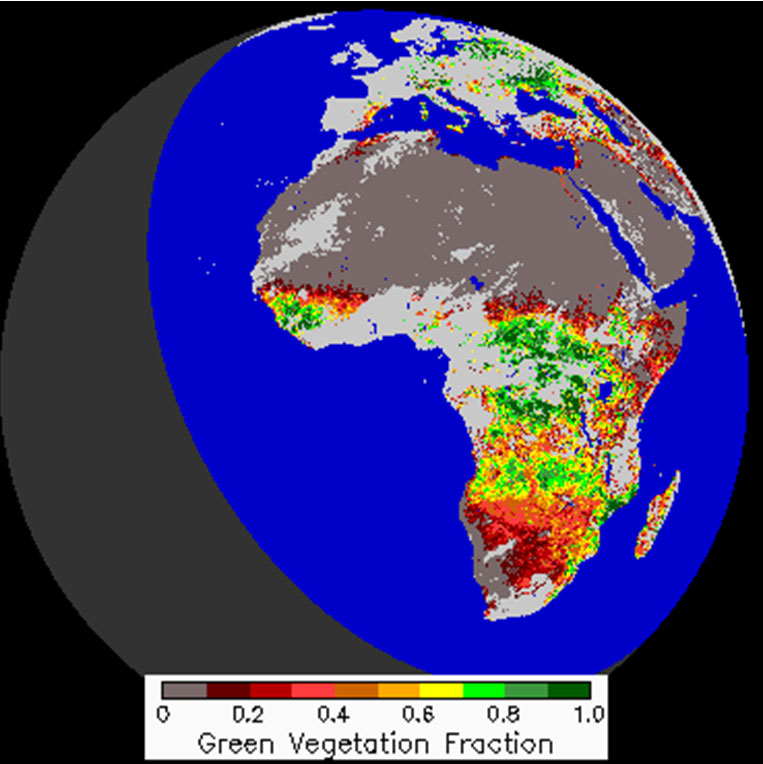 Example of the green vegetation fraction (GVF) product as generated by the GOES-R GVF algorithm using SEVIRI data on December 7, 2007.
Download product algorithm theoretical basis document (ATBD)
The green vegetation fraction (GVF) product is one of the land surface products that will be routinely generated during daylight by the GOES-R Series data processing system. GVF will be generated from cloud-free GOES-R ABI data and presents the fraction of green vegetation within the instrument footprint. Information on the green vegetation fraction is needed in land surface models where it is used to partition the fraction of the surface in the model grid cell into evapo-transpiration controlled by vegetation and into evaporation controlled by bare soil. The GVF product will also aid weather forecasters in monitoring drought and potential drought conditions, as well as identifying trouble spots of vegetation, and alerting farmers of potential losses. Data from this product may also be used to identify enhanced areas of moisture loading due to evapotranspiration and subsequent potential for enhanced convection and localized boundaries.