Future Products:

Snow Depth (Over Plains)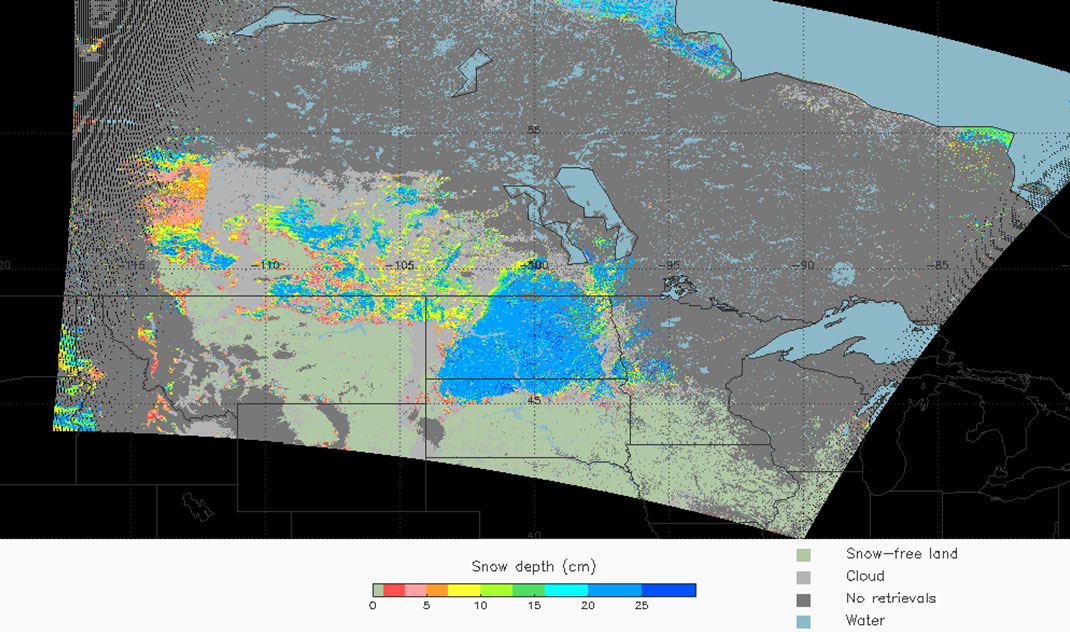 Example of the snow depth product over the Northern Plains as generated by the GOES-R snow depth algorithm using MODIS Terra data on November 11, 2009.
The snow depth is estimated for every pixel of ABI image located over plain non-forested area which is classified as snow-covered with the snow cover algorithm. Estimation is based on an empirical formula relating the observed sub-pixel snow cover fraction with the depth of the snow pack. The snow depth algorithm is a daytime only algorithm requiring sufficient solar illumination. In addition to providing snow pack depth information to forecasters, this product will provide information for water runoff forecasts and aid in water management efforts.