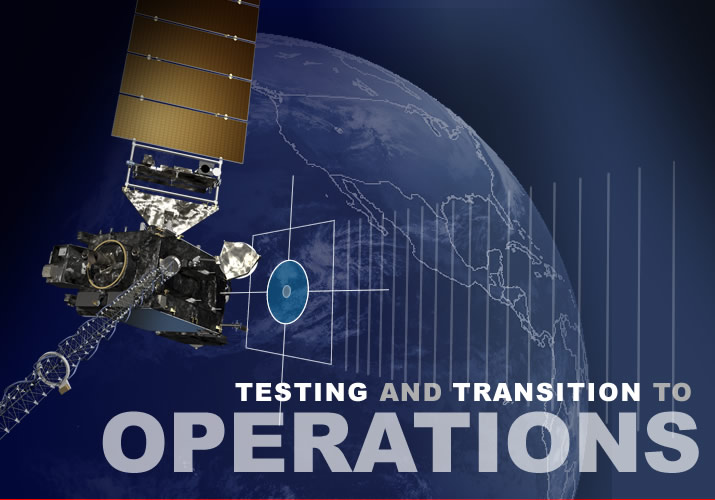 GOES-16
GOES-16 became operational as NOAA's GOES East on December 18, 2017, replacing GOES-13. From its operational location of 75.2 degrees west longitude, GOES-16 is keeping watch over most of North America, including the continental United States and Mexico, as well as Central and South America, the Caribbean, and the Atlantic Ocean to the west coast of Africa.
Learn more about GOES-16's transition to operations.
View GOES-16 operational imagery via the GOES East Image Viewer.
GOES-17
GOES-17 replaced GOES-15 as NOAA's operational GOES West satellite on February 12, 2019. From its operational location of 137.2 degrees west longitude, GOES West is in position to watch over the western continental United States, Alaska, Hawaii, and the Pacific Ocean all the way to New Zealand.
NOAA plans to power off the GOES-15 satellite and place it into orbital storage by March 2, 2020. Since late 2018, GOES-15 has operated in tandem with its advanced, newly launched replacement, GOES-17, as a precaution, while engineers worked on technical issues with the loop heat pipe of the Advanced Baseline Imager (ABI), the primary instrument on the satellite. A blockage in the pipe prevented the ABI from cooling properly and hindered its ability to collect data during certain periods and hours of the year. Engineers mitigated the issue through operational changes to the ABI and mission operations, including the use of Artificial Intelligence techniques, to regain capability to collect data during a portion of the affected period. Those efforts have resulted in the GOES-17 ABI delivering 98 percent of expected data.
NOAA officials also announced GOES-14, which had been providing supplemental space weather instrument operations, will be powered off and placed in storage by March 2, 2020. GOES-16, perched in the GOES East orbit, is sending more advanced space weather data to NOAA's Space Weather Prediction Center. Additionally, GOES-17 is providing products in a developmental system for space weather. Having GOES-15 in storage allows GOES-17 to operate with sole coverage of the GOES West domain, able to see the weather, including storms, fog and wildfires, at high-resolution in the western U.S., Alaska and Hawaii and much of the Pacific Ocean. GOES-15 and GOES-14 can be called back into service if either GOES-17 or GOES-16 experience issues.
Learn more about GOES-17's transition to operations.
Learn more about cooling system issue and GOES-17 ABI performance.
View GOES-17 operational imagery via the GOES West Image Viewer.