Baseline Products:

Fire/Hot Spot Characterization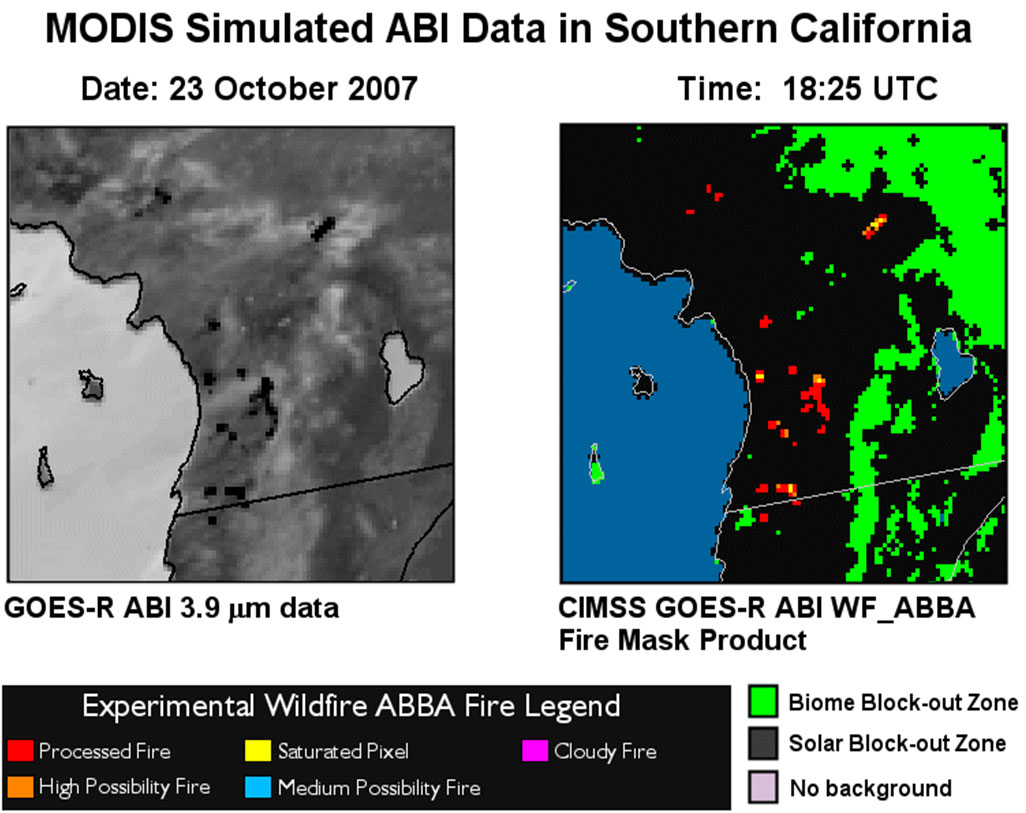 Example of the Fire/Hot Spot Characterization product as derived by the GOES-R Fire/Hot Spot Characterization algorithm using simulated GOES-R ABI 3.9 µm data over Southern California at 1825 UTC on 23 October 2007.
Download Product ATBD
Download Product RIMP
The Fire/Hot Spot Characterization product will make use of both visible and IR spectral bands to locate fires and retrieve sub-pixel fire characteristics. The product will greatly improve upon the currently available Fire Detection product by taking advantage of the higher spatial and temporal resolution which will be available with the GOES-R ABI. Forecasters will be able to use this product to monitor wildfires, and more importantly, rapid changes in individual fires. Forecasters will use this product as part of an arsenal of forecasting tools aimed at helping firefighting efforts.