December
December 10, 2021:

The Top 10 of 2021: A Year from NOAA Satellites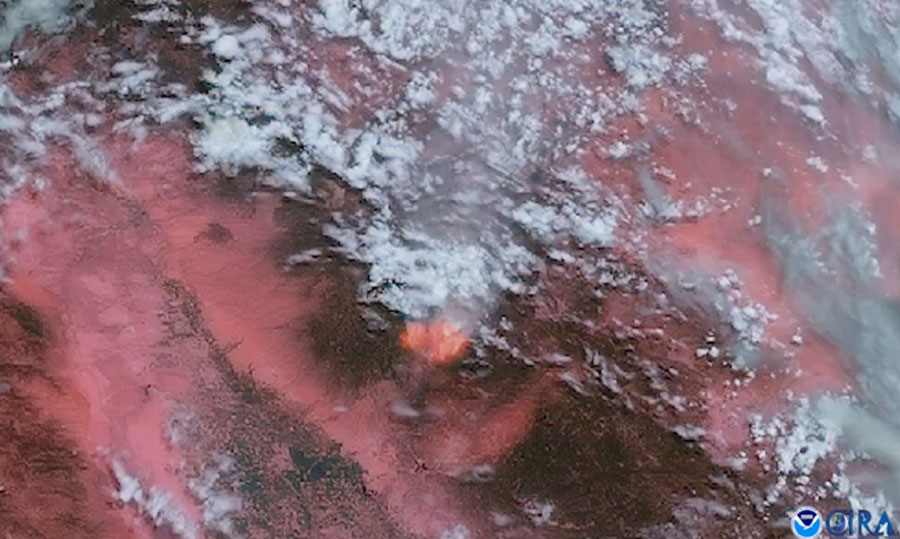 Pyrocumuluonimbus storms fired up over and around California's Dixie Fire, as seen from NOAA's GOES-17 satellite, on July 19, 2021. The fire burned across more than 960,000 acres and wasn't fully contained until late October 2021
With their lofty view from space, NOAA satellites see the awe-inspiring beauty and the sobering destruction Mother Nature creates across our dynamic planet—and 2021 provided an eyeful. NOAA satellites caught monster hurricanes, severe thunderstorms, raging wildfires, erupting volcanoes, and even some celestial displays. Review the Top 10 list.
December 13, 2021:

GOES-T mission overview video

NOAA is about to launch a new satellite into orbit above Earth, which will be third in the fleet of the agency's latest generation of Geostationary Operational Environmental Satellites (GOES). This is the most advanced weather observing and environmental monitoring system in the Western Hemisphere. GOES-T, which will be renamed GOES-18 once in orbit, is scheduled to launch on March 1, 2022. Following a successful on-orbit checkout of its instruments and systems, GOES-18 will go into operational service as GOES West. In this position, the satellite will provide critical data for the U.S. West Coast, Alaska, Hawaii, Mexico, Central America, and the Pacific Ocean.
December 10, 2021:

Earth from Orbit: Kona Low Slams Hawaii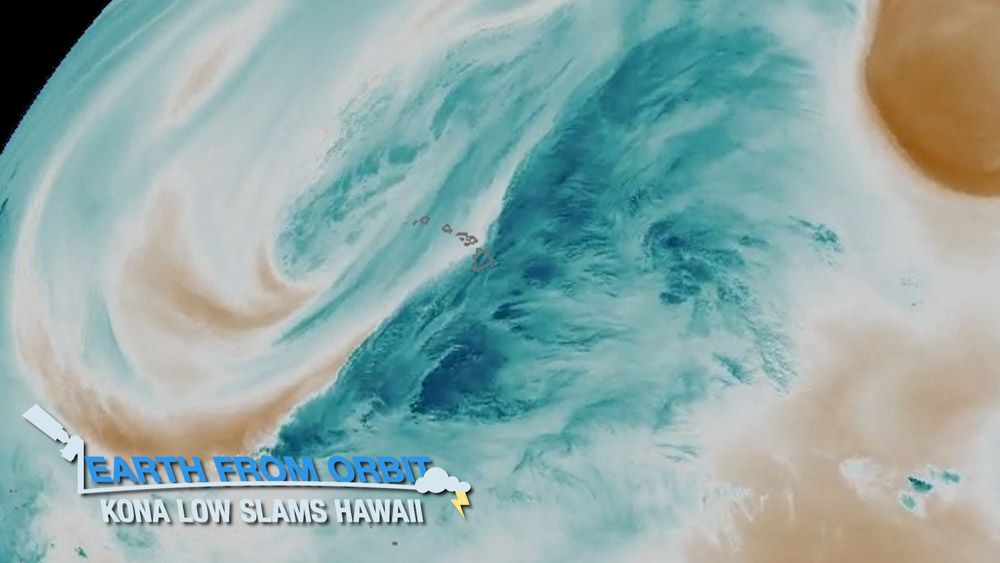 NOAA satellites monitored a large "kona low" storm system that brought drenching rain, flash flooding, and blizzard conditions to Hawaii. The system moved directly over the islands on Dec. 4, 2021, prompting Hawaii's governor to declare a state of emergency. A kona low, or kona storm, is a seasonal subtropical cyclone that occurs in Hawaii during the winter months.
December 2, 2021:

Earth from Orbit: 2021 Hurricane Season Comes to a Close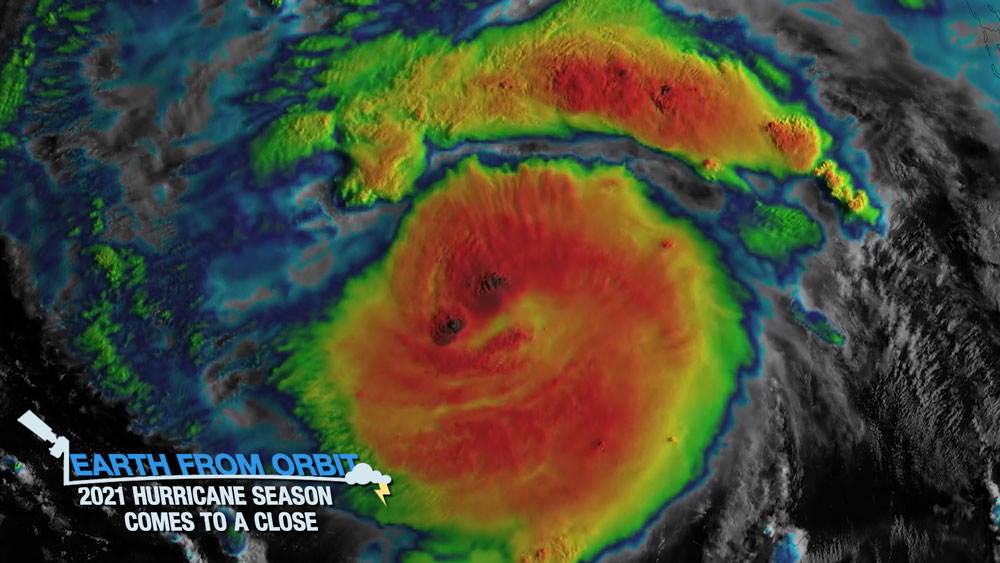 The 2021 Atlantic Hurricane Season officially came to a close on Nov. 30 and was the third-busiest Atlantic season on record. This year, a total of 21 named storms formed, seven of which became hurricanes. Of these, four were considered major (Category 3 or above) on the Saffir-Simpson Hurricane Wind Scale. NOAA satellites monitored and tracked all of the storms, providing vital data to safeguard communities. Read more about this season as well as how NOAA's early forecasts helped safeguard communities.
July